Role of cleanliness in preventing the infections.
It is must to keeping your environment clean—whether at home, work, school or the hospital—is an important way to prevent infection. Dangerous germs can take up residence anywhere. By keeping them to a minimum, you will reduce your chances of developing an infection and improve your health.
Hygienic cleaning of hands is particularly important after handling food, using the toilet, coughing, sneezing, handling pets and disposing of waste and caring for those who are sick.
Hygienic cleaning of food contact surfaces is vital after preparing raw foods such as meat and poultry, or before preparing ready to eat foods such as sandwiches and snacks.
Hygienic cleaning of cleaning clothes and other cleaning utensils is important after they have been used to clean a contaminated surface.
After the outbreak of COVID-19 disease, maintaining of hand hygiene is the advice from all corners and many number of Hand sanitizers and Hand wash products are occupied the racks of supermarkets and medical stores because of mode of transmission of Corona virus. Its chief transmission method is droplet method and common.
Handwashing will help you get rid of the germs keeping your hands clean. This way, you stay healthy even when you come in contact with infected surfaces or even when meeting other people.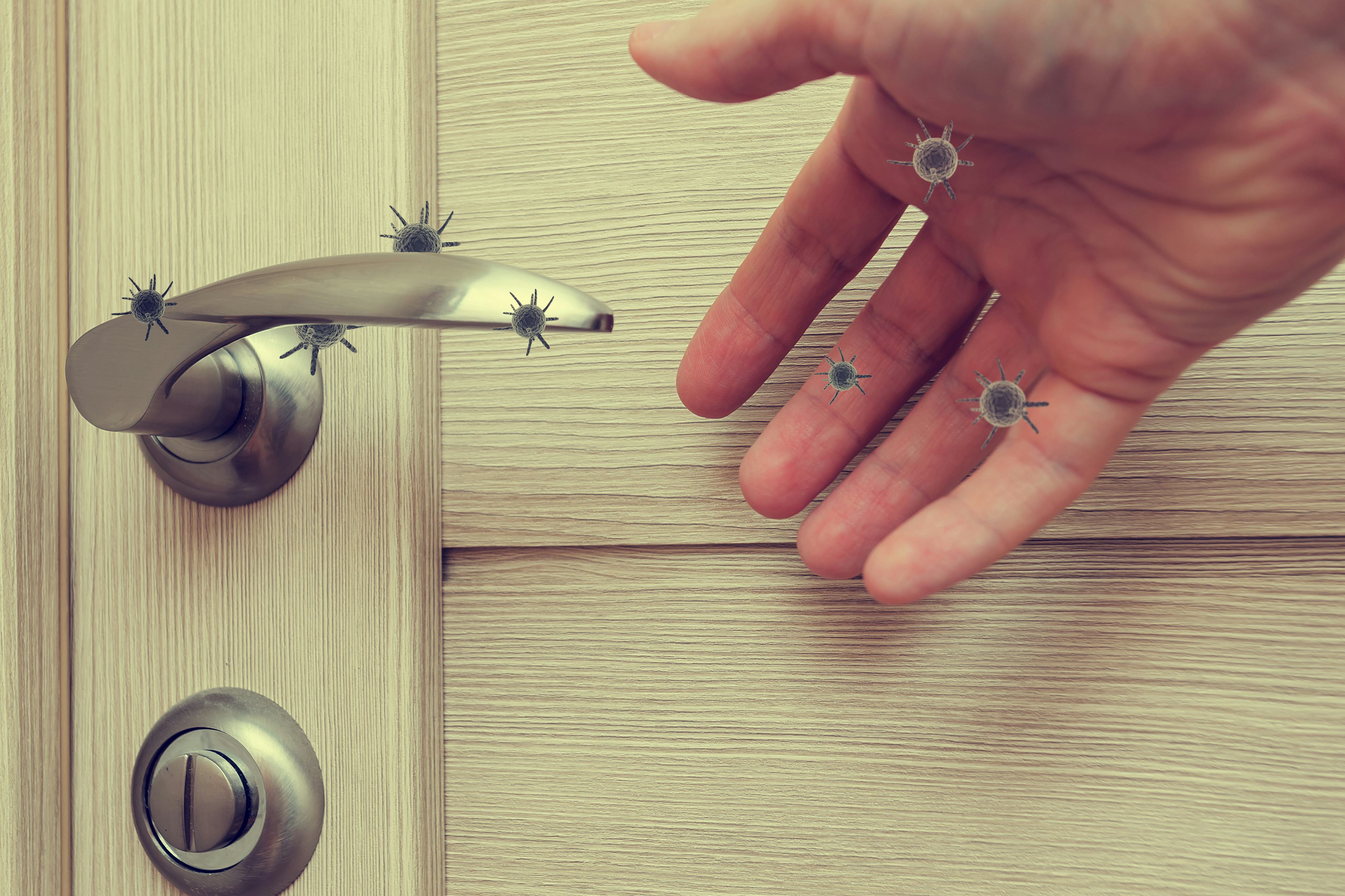 Handwashing is the preferred way to keep your hands clean as alcohol based sanitizers tend to make your hands dry. On the other hand, handwashing is easy! It can be done using four simple steps:
Wet your hands in clean running water
Lather your palms, back of the hands, between fingers and under the nails with the handwash
Scrub them together at least for 20 seconds.
Rinse the hands in clear running water. Voila, your hands are clean and germ free!
Handwashing becomes effective, only when you wash with a potent handwash. JRK's Triklean is a unique, well researched, premium hand wash that is fortified with active herbs such as neem, tulsi and turmeric. Neem is a miracle herb, known for its antibacterial and analgesic properties. It also provides a natural glow to the skin.
Tulsi is a detoxifying agent that purifies and cleanses skin, removes impurities leaving the skin fresh & well exfoliated. Turmeric is packed with medicinal properties and has anti-oxidant and anti- inflammatory properties. These herbal ingredients make JRK's Triklean herbal hand wash one-of-a-kind and effective. The handwash is gentle on the skin, spreads quickly across the hands keeping the hands germ free, moisturised and clean.
Above all, Triklean is a one-of-a-kind handwash that saves about 50% of water used to wash hands yet killing 99.9% of the germs. Triklean has a unique water saving formula that needs only a little over 100 ml of water per use. On an average, in conventional handwashing methods, we use close to 400 ml of water per wash.
Today the entire globe has been advised to wash hands to be free from infections, but water isn't a free resource even while we are fighting a pandemic. Typically, we wash our hands 4 times a day which translates to 1.6 litres of water and for a family of 4 that's nearly 5 litres a day. When using Triklean you save close to 300ml of water per use, in comparison. A family can save over 3 litres of water per day. Conservatively 50% savings without compromising on the protection against the germs.
Distinctive features of JRK's Triklean herbal handwash
Saves water up to 50%*
Kills 99.9% of germs*
Unique action of damaging the membrane of microbes
Immobilizes microbes through charge
Offers prolonged protection from germs
Provides NTT protection- (Neem, Tulsa and Turmeric) Tri-clean herbal guard
Paraben free
*As per laboratory studies
Usage instructions:
Wet your hands with water and apply hand wash.
Scrub your hands by rubbing them together for at least of 20 seconds.
Rinse your hands well under clean, running water.
Be a Germ buster!
Wash your hands withJRK's Triklean Herbal Hand Wash